De pompen zijn meertraps centrifugaalpompen voor gebruik met behuizingen boven 41/2 ". Hun ontlading bij 50 Hz varieert van 20 m3 / d tot 3000 m3 / d en grotere ontlading kan worden verkregen door gebruik te maken van een frequentieomvormer. We hebben geavanceerde CAD-ontwerpen toegepast in de fasen van de pomp die als gevolg hebben high single toneellift hoge efficiency.The Pompen verkregen worden geassembleerd in drie typen volledige drijver volledige druk- en half zweven en met een structuur van radiale stroming en gemengde stroom. de verschillende Categorieën zoals standaard pomp , abrasiebestendige en anti-corrosiepomp zijn van toepassing op verschillende conditie van de put .
Ons bedrijf heeft onafhankelijk de productie van dompelpomp unit een deel van de ondersteunende componenten van de power control cabinet, dit product voor een lange tijd aanbod van grote olievelden, kwaliteitsborging, de hele tijd is ontvangen door de klanten, ons bedrijf heeft een professionele service team, kijken uit naar uw medewerking.


De QYK -schakelkast biedt een wisselstroomvoeding voor de dompelpomp. Het is uitgerust met PCC of DPCC type bescherming controle-instrument, dat kan kortsluiting, overstroom, onder belasting, overbelasting, enkele gelijke bescherming voor dompelpompen dompelpomp apparaat, en realiseren handmatige of automatische werking van de start of stop van de dompelpomp .
Geschikte omgeving: de temperatuur is -55 C ~ + 40 Celsius, en het kan ook worden gemaakt volgens de eisen van de gebruiker.
| | | | |
| --- | --- | --- | --- |
| model | voltage(V) | current(A) | current(A) |
| RQK100PN | 380-2000 | 100 And the following | 914330100 |
| RQK200PN | 380-2000 | 200 And the following | 914330200 |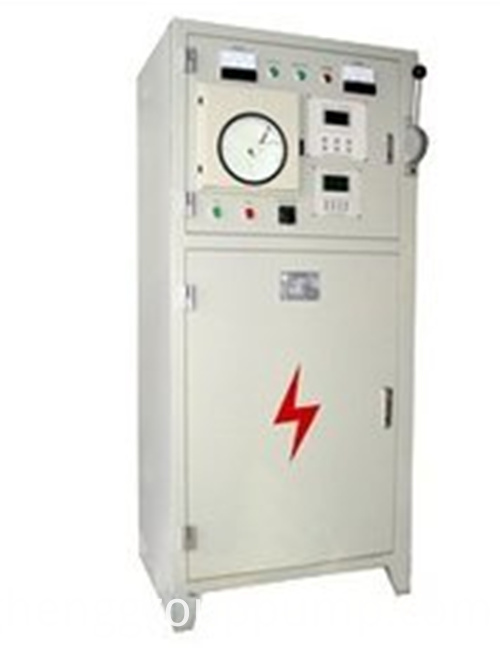 Product Categorie : Elektrische pomp ondergedompeld in Petroleum > Schakelkast