Rong Heng-groep heeft sinds de oprichting brede aandacht getrokken van alle geledingen van het leven. De prestaties en resultaten van het bedrijf zijn onlosmakelijk verbonden met de erkenning en ondersteuning binnen en buiten het bedrijf. Het is onlosmakelijk verbonden met het vertrouwen en de liefde van het merk "Rong Heng" in binnen- en buitenland. Medewerkers zullen zich altijd houden aan de internationale en nationale normen op het gebied van gezondheid, veiligheid en milieubescherming, en zich richten op het bieden van eersteklas diensten aan klanten, het creëren van "klanten - aandeelhouders - werknemers", "marktvraag - bedrijfsbeheer - workshopgroep", "managementteam technologieteam - technisch team", "toezicht op de uitvoerende controle", enz. Het systeem van "checks and balances between three powers", "separation of powers and checks and balances" en "legal management".
De vraag naar ontwikkeling en gebruik van pompen wordt gecombineerd met de vooruitgang van wetenschap en technologie. Dompelpompen kunnen worden onderverdeeld in dompelpompen, dompelpompen, dompelpompen, zandpompen en verticale pompen.
Goed dompelpomp
De dompelpomp met schoon water is een meertraps pomp, die voornamelijk wordt gebruikt voor het verpompen van water uit de putten van kleilaag, Doi of reservoir, enz., En is geschikt voor irrigatie in fabrieken, mijnen of landbouwgrond. In 1928 ontwikkelde het bedrijf Byron Jakson in de VS eerst dompelpompen. Toen in de jaren '30 begonnen Duitsland, het Verenigd Koninkrijk, de Verenigde Staten, Japan en andere landen "diepe put dompelpompen" te produceren.
Werkoppervlak
dompelpomp
De dompelpomp is een kleine
dompelpomp
. Het wordt veel gebruikt op veel plaatsen vanwege de eenvoudige installatie en het handige gebruik. In 1948 ontwikkelde de Zweedse Sterbery-Flygt voor het eerst de "werkoppervlak-dompelpomp". In de jaren zestig begonnen de Verenigde Staten, Groot-Brittannië, Duitsland, Japan, de Sovjet-Unie en andere landen met massaproductie. China begon in 1958 met de productie van een "dompelpomp met werkoppervlak" en ontwikkelde zich in de jaren 60 in "QY-type dompelpomp (olievultype)" en "QS type dompelpomp" in de jaren '70. In de jaren '80 werd de "QX en DQX type dompelpomp (droog type)" ontwikkeld. Aan het einde van de jaren 80 ontwikkelt de "dompelpomp voor het werkvlak" zich snel en wordt hij steeds groter en meer gediversifieerd. Grote en middelgrote dompelpompen worden veel gebruikt in gemeentelijke, industriële en mijnbouwgebieden vanwege hun uitstekende voordelen, zoals het vereenvoudigen van de pompstructuur en het besparen van investeringen in de constructie van het pompstation.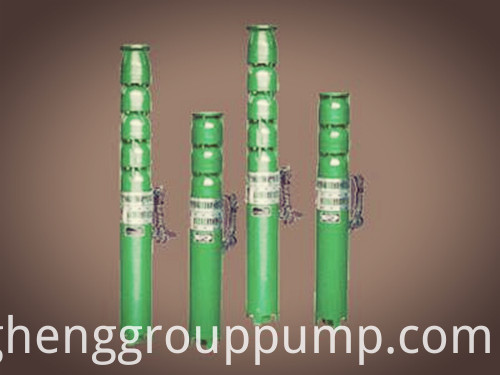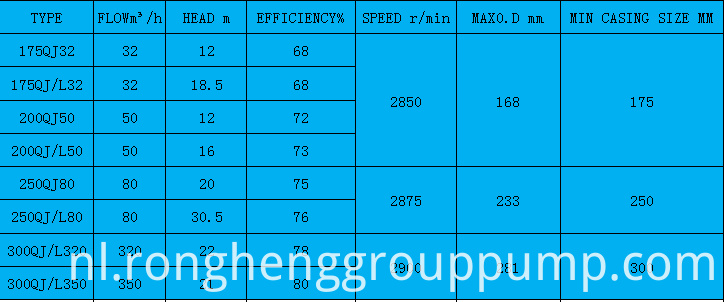 Product Categorie : Water dompelpomp